The Region 3 Middle Tennessee Pest Control Association (MTPCA) is a group of middle Tennessee pest control company owners, operators and industry specialists who come together to learn from each other and educate our peers in the science and need of pest management, while protecting the integrity of man and our environment.

JOINT MEMBERSHIP: We are a joint membership association with a yearly fee that provides membership to the Tennessee Pest Control Association (TPCA), Region 3 Middle Tennessee Pest Control Association (MTPCA) and National Pest Management Association (NPMA). Membership

THIS FORM IS FOR REGION 3 MIDDLE TENNESSEE FOR OTHER AREAS OF TENNESSEE GO TO THE NPMA WEBSITE. Knoxville & Memphis area dues are more
Membership runs July 1 to June 30 and must be renewed each year. If you have questions about membership call Carol Lane 615-497-2359 or Sandy Griffis 1-800-730-6751


Carol Lane, Region 3 MTPCA Secretary

615-497-2359 or 615-902-9684 address: kayakcarol@bellsouth.net 3210 East Lake Dr. Nashville, TN 37214

Sandy Griffis, Tennessee Pest Control Association Executive Director 1-931-629-9364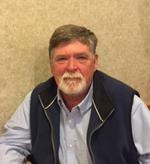 President 2020-2021 Bobby Yant, P.E.S.T. Inc. office 615-851-4912

President Designate 2019-2020 VACANT


President 2018-2019: Blake Southerland, NorthWest Exterminating: office 615-890-4161 cell 615-788-0653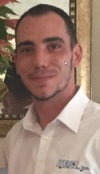 Past President 2017-2018: Michael Clark, P.E.S.T., Inc. 615-382-9774

Past President 2016-2017: Patrick Smith, ACE Exterminating office: 615-975-1401


Secretary: Carol Lane ph: 615-497-2359
E: kayakcarol@bellsouth.net & Co-Training Director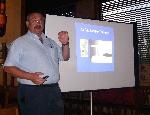 MTPCA Training Director: Dennis Waldrop of Oldham Chemical Co.