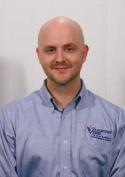 Charles Alexander of the Tennessee Small Business Development Council. Charles grew up working in a variety of small retail businesses owned by his family, in Columbia, Tennessee. He was everything from delivery boy to store manager throughout high school and college. He received his BBA in Management and MBA from MTSU. After graduation Charles worked as an I.T. training consultant for Terminix. For several years he was an Operations Training Specialist for SERVPRO, which gave him an opportunity to work with over 1,400 Franchises nationwide on all areas of owning and operating a small business. Charles has been at the TSBDC at Volunteer State Community College since late March 2007. He feels this is far and away one the most rewarding and challenging positions he has held to this point. Lastly, and most importantly, Charles is a member of City Road Methodist Church and is happily married to his wife Sarah and is the proud father of a sweet baby girl, Ava. Charles will be addressing our September Region 3 meeting, see more about the TSBDC at http://www.tsbdc.org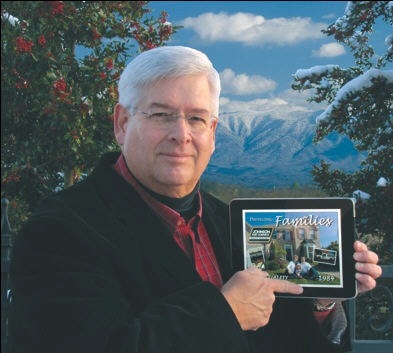 Ray Johnson of Johnson Pest Control Assumes NPMA Presidency

The National Pest Management Association (NPMA) announced that Ray Johnson of Johnson Pest Control, Sevierville, TN has been elected to serve as its' President. As the chief elected officer of the 7,000 member organization that is commited to protecting public health and property against pests, Johnson will help guide the vision and voice of the professional pest management industry.

"I am pleased to be selected as the association president by my industry peers," says Ray Johnson. "I look forward to working with my colleagues to continue to promote the general interest and welfare of the pest management industry, as well as reinforce the importance of pest management to consumers throughout the world."

Johnson has been involved in the pest control industry since 1984 when he founded his company. Over the past 25 years, his business has flourished and now services nine counties throughout Tennessee. As his business has grown, Johnson has found himself becoming increasingly active in the industry's trade association having served on the Board of Directors for the organization's credentialing program, QualityPro, the Government Affairs Committee and Finance Committee among other leadership positions.

BIO FOR RAY JOHNSON

Ray Johnson started Johnson Pest Control in 1984 in the Great Smoky Mountains of East Tennessee. The company is consistently the #1 Company of Choice determined by the Reader's Choice Awards. Johnson Pest Control was the first company in Tennessee to achieve the QualityPro and QualityPro Schools followed by the GrenPro Seal of Approval.

He is Past-President of the East Tennessee Pest Control Association (ETPCA) & Tennessee Pest Control Association (TPCA).

Ray is currently the President-Elect of NPMA. As President of NPMA (July 2011), Ray looks forward to being in a position where he can listen to all Pest Management Professionals and become their Ambassador for promoting the industry.

Leadership experience: Past-President of Rotary Club, Graduate of Leadership Sevier & East Tennessee Regional Leadership, Past-Chair of Sevierville Chamber of Commrce, serves on Board for Leadership Tomorrow and currently on Advisorty Board for Mountain National Bank. Ray is a Deacon at his church and serves that position proudly.

Ray is a first generation PMP. He lves his chosen profession and enjoys sharing his industry passion with others by networking to mutually grow professionally and subsequently improving our industry's image.

Recently, Ray has been featured in industry trade publications and been a featured apeaker at industry meetings regarding his integration of technology, specifically the iPad, into his business practice.