THIS FILE CONTAINS INFORMATION ON GETTING CERTIFIED, LOCATIONS, DATES, STUDY MATERIALS
check your point status: https://healthspace.com/clients/tda/state/weblive.nsf/searchIndividual.xsp

waiting on point assignment - this site will be updated then

speakers are still being arranged, registration should be available in early fall

CERTIFICATION POINTS

Tennessee Points - in category 3

8 POINTS IN CATEGORY 3 AND 6 IN CATEGORY 7


There are Category 3 classes listed in the TN Dept. of Agriculture monthly Registration Review below:

check your point status:

https:/healthspace.com/clients/tda/state/weblive.nsf/searchIndividual.xsp


Bill Randles of the UT Extension periodically puts on classes for category 3 ornamental and category 6 weed right of way. He can be reached at (615) 767-6013 for more information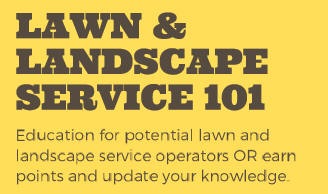 JANUARY 14TH & 15TH 2020


The Lane Agri-Park office complex auditorium located at 315 John R Rice Blvd. Murfreesboro, TN for information contact the extension office 615-898-7710 between 7:00-4:30 weekdays or e mail Mitchell Mote at mmote1@utk.edu










TSU 6 points class in categories 3-10 & 12 at the Rutherford County Extension Office, John Rice Blvd, Murfreesboro TN

nothing scheduled at this time

REGISTRATION OPEN JULY 1-31
MIDDLE TENNESSEE NURSERY ASSOCIATION TRADE SHOW 2017

No information available at this date

http://www.mtna.com for registration


CLASSES: Scott Burnett - go to his web site for a list of these classes and registration or call 901-289-2178. The cost is $100 and covers ALL CATEGORIES so if you are in need of a lot of points or those hard to find category classes this is the class for you.