THIS FILE CONTAINS INFORMATION ON GETTING CERTIFIED, LOCATIONS, DATES, STUDY MATERIALS
PSI UPDATE

The information listed is regarding an enhancement to PSI Customer Services regarding TN testing candidates. This new number will be placed on TDA's website.

As per PSI, due to the HIGH call volume on the current PSI Customer Care General line 800# we have set up a "Dedicated Phone number" just for the Tennessee Pesticide program. This should help with your candidates who wish to schedule exams, ask questions, etc. The wait time for the dedicated number should be much shorter and candidates will be able to talk to a representative much sooner.

Please feel free to share this number with all candidates who call into TDA who wish to contact PSI. The PSI Candidate Information Bulletin (CIB) on-line will be updated with this new number as well.

The new Tennessee Pesticide CSR DEDICATED PHONE Number is: 855-557-0624

Yes, the Nashville sites are open ar 4:00 AM to 8:00 AM a few days a week. They are also testing on Sundays

PSI is dedicated to exemplary Customer Service and this is just one more way we strive to achieve this goal.

Sincerely,

Kathy

KATHY BOOKER| Pesticide Administrator
Department of Agriculture
Pesticide Section
Ellington Agricultural Center, Porter Building
P.O. Box 40627,
Nashville, Tennessee 37204
(phone) 615-837-5133 (fax) 615-837-5012

kathy.booker@tn.gov

www.tn.gov/agriculture

check your point status:

go online to http://www.tn.gov/agriculture.htm SCROLL DOWN under programs click on ONLINE PESTICIDE SYSTEM then in the Blue Box click on Commercial Applicator Points, put your certification number or last name in then search through the names & numbers on that list and click on your number

SEE UT BELOW FOR TURF TUESDAYS VIRTUAL CLASSES

CERTIFICATION POINTS

Tennessee Points - in category 3


Bill Randles of the UT Extension periodically puts on classes for category 3 ornamental and category 6 weed right of way. He can be reached at (615) 767-6013 for more information



FALL LAWN & LANDSCAPE SERVICE OPERATOR UPDATE TRAINING
TUESDAY, NOVEMBER 16, 2021
Rutherford County Extension315 John R Rice BlvdMurfreesboro, TN 37129
for registration information call Melissa at 615-898-7710 or email melissa@utk.edu


Good morning,



Please share this information with others who may be interested in attending!



I'm writing to remind you about our next installment of TN Turf Tuesday coming up on October 6th at 11:30 am EDT. This session will focus on weed control in turfgrass and feature on-going research efforts led by my team here at UT.



As is the case with all of our TN Turf Tuesday webinars, this session will qualify for the following CEUsGolf Course Superintendents Association of America (GCSAA): 0.10 CEU​​ Sports Turf Managers Association (STMA): 0.10 CEU Certified Crop Advisor Credits

​Pesticide Recertification Credits:​Tennessee: 1 credit in C1, C3, C10, C12 South Carolina: 1 credit in Category 3 Texas: 1 credit (type varies by date) Mississippi: 1 credit in Category III Georgia: 1 credit in Category 24 Kentucky: 1 credit in Categories 3, 18, and 20.

PLEASE REGISTER for the next installment of TN Turf Tuesday by clicking here: https://tennessee.zoom.us/webinar/register/WN_Nakr6-lKQDuRw3vBpZDMYA



Thank you again for your support of this new digital learning series.



Best,



Jim



______________________________
Jim Brosnan, Ph.D.
Professor, University of Tennessee
Director - UT Weed Diagnostics Center
112 Plant Biotechnology Building

2505 EJ Chapman Drive.
Knoxville, TN 37996
Office - (865) 974-8603
Cell - (865) 474-0744
tnturfgrassweeds.org
weeddiagnostics.org
mobileweedmanual.com
Twitter: @UTturfweeds





Kean Karla

Extension Agent III

Horticulture & Small Farm Programs

Montgomery County

1030 Cumberland Heights Rd. STE-A,

Clarksville, TN 37040

931-648-5725 Office

kkean@utk.edu | extension.tennessee.edu/Montgomery/Pages/horticulture.aspx

kkean1@tnstate.edu



"People are united by questions. It is the answers that divide them." Elie Wiesel

"LIKE" us on Facebook: https://www.facebook.com/pages/UT-Extension-Montgomery-County/152127078178394

https://www.facebook.com/TENNESSEEBEGINNINGFARMERS/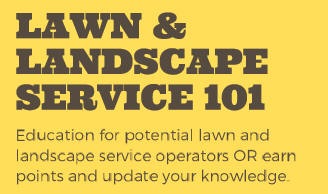 CLASSES: Scott Burnett - go to his web site for a list of these classes and registration or call 901-289-2178. The cost is $100 and covers ALL CATEGORIES so if you are in need of a lot of points or those hard to find category classes this is the class for you.