Region 3 Members - their employees and employee's families





Dear Region 3 Member:


In 2010 Region 3, of the MTPCA, established a higher educaion scholarship fund to be awarded in July of each year. We will be awarding one $1,000 scholarship each year to a deserving student.


Those eligible to apply are any Region 3 member, or a spouse, child or grandchild of a Region 3 member, enrolled in a higher education institution.


To be considered for the Region 3 TPCA scholarship, you must complete an application form and write a 400-600 word essay, outlining your achievements and goals and stating how this scholarship would benefit you. The application and essay requirements are below and will be accepted between January 1 and Midnight of April 30 of the current year.


2021 APPLICATION


Applications ae accepted January 1, 2021 thru April 30, 2021 must be postmarked by midnight April 30th. Print application and mail to Region 3 Middle TN Pest Control Association 3210 East Lake DR Nashville TN 37214 This is open to all Region 3 member companies, their employees, employee spouses, children and grandchildren.


2020 Region 3 Scholarship was awarded to Jessica Baker daughter of Jeff Baker of Oldham Chemical Company. Jessica will be attending Motlow State College then transferring to Middle TN State University pursuing a Bachelor's degree in Mechanical Engineering.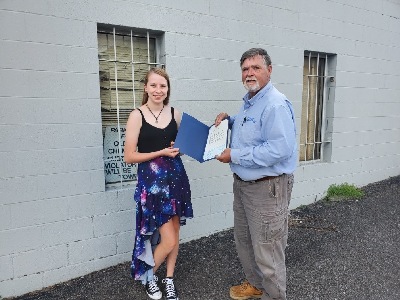 2019 Region 3 Scholarship was awarded once again to Ms. Natalie Welch. Natalie will be starting her second year at the University of Tennessee at Knoxville with a major in graphic design and a minor in Spanish. Natalie holds a 3.4 grade average while also working at least 25 hours a week, keep up the good work Natalie. Natalie is the granddaughter of Dale Sheppard, a long time member of Region 3.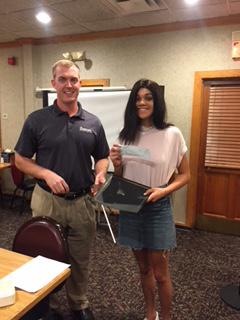 2018 Scholarship winner, Ms. Natalie Welch. Natalie will be attending the University of Tennessee at Knoxville with studies in graphic design and Spanish. Natalie is the grand daughter of long time Region 3 member Dale Sheppard who currently works in the pest control department at the Nashville VA Medical Center, Tennessee Valley Healthcare System. Congratulations Natalie in your chosen career, we wish you much success.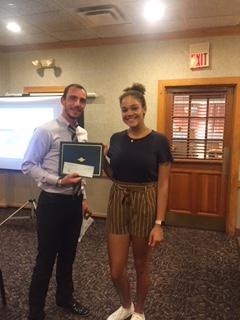 2017 Scholarship winner, Ms. Savannah Broadway. Savannah works part time at P.E.S.T. Inc. and is enrolled in the Forensic Science program at MTSU. Savannah hopes to work for the TBI as a forensic science agent upon graduation. Congratulations Savannah in your chosen career.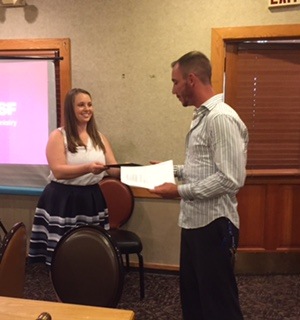 2016 Scholarship winner, Mr. Joseph Plummer. Joseph is the grandson of Lois Mullet who is an employee at ChemScape Pest Control & Termite Services in Hendersonville and he has also worked two summers for Chermscape. Joseph is currently a student at Southern Illinois University enrolled in Architectural studies . Congratulations Joseph in your chosen career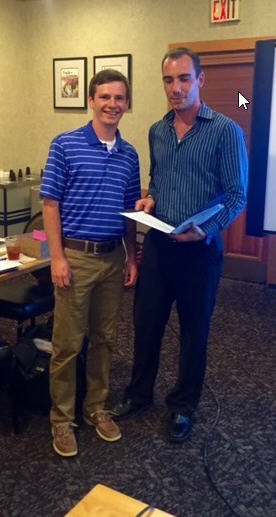 2015 Scholarship Winner, Ms. Jessica Jackson. Jessica is the daughter of Timothy Jackson of Ace Exterminating in Joelton, TN. Jessica attends the University of Tennessee and has a major in mathematics with a minor in VolsTech (a specialized education program at UT for math and science majors who want to become secondary teachers). Jessica hopes to be a high school math teacher by the fall of 2017 and to be able to inspire her students to have the passion for math that she does.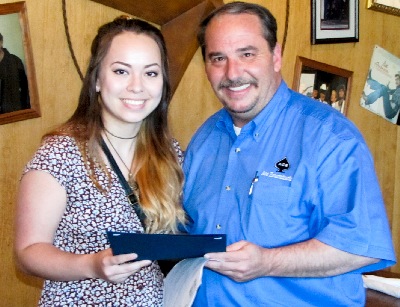 2014 Scholarship Winner, Ms. Andrea Butler. Andrea is the daughter of Matt Butler of Butler's Pest Control and attends Austin Peay State University. Andrea is workig toward a bachelor's of science in interdisciplinary studies and a minor in professional education. Andrea hopes to be teachin in Dickson, TN in the fall of 2015.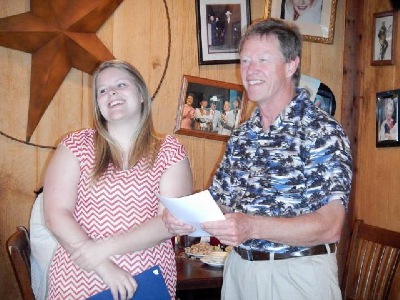 2013 Scholarship Winner, Kelly Snyder. Kelly attends Volunteer State Community College and plans to continue her education to become a Pharmacist. Kelly already has a degree in university studies that she received in 2009 and is married. Kelly has worked at the Kroger pharmacy from 2004 to the present and that is when she decided to pursue her dream of becoming a Pharmacist.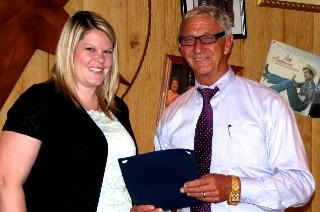 2012 Scholarship Winner. Shonta Oliver. Shonta attends UT Martin and is studying to become a veterinary technician.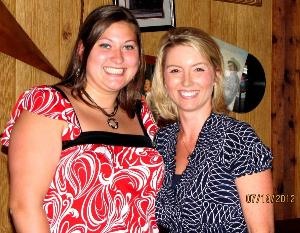 2011 Scholarship Winner Leah Sheppard. Leah is studying for her nursing degree while being a single mom of four children.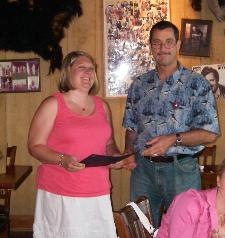 2010 Scholarship Winner Jeffrey Lane. Jeffrey is attending Austin Peay University in Clarksville studying for his teaching degree. Jeffrey is an army veteran with 11 years service.